2017 Mercedes-Benz S 550 vs. 2017 Audi A8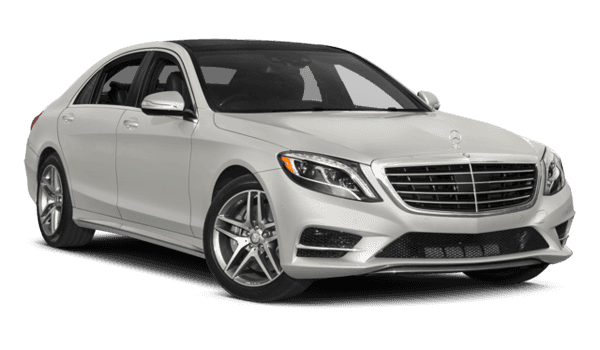 2017 Mercedes-Benz S 550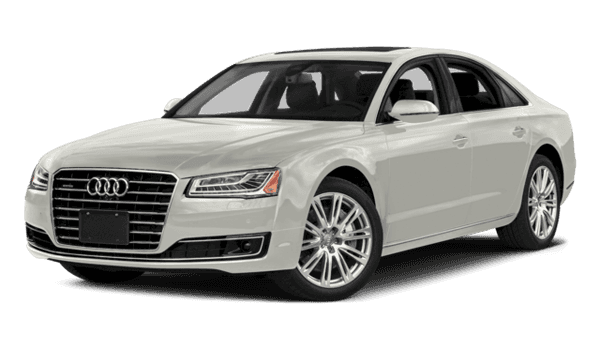 2017 Audi A8
With the new S-Class described by Edmunds.com as "a step above in terms of refinement and luxury," the 2017 Mercedes-Benz S 550 casts even rivals like the 2017 Audi A8 in an underwhelming light. A flagship vehicle that sets its sights far beyond the expectations of other manufacturers, the Mercedes-Benz S 550 is what happens when an inimitable luxury heritage meets the pinnacle of modern engineering, and there's nothing else quite like it.
Power and Performance
The long, majestic body of the 2017 Mercedes-Benz S 550 is motivated from zero to 60 mph in as little as 4.8 seconds and granted breathtakingly spirited handling through 449 hp and 516 lb-ft of torque from a standard 4.7L biturbo V8. It outpaces the 2017 Audi A8's standard 333 hp and 325 lb-ft of torque from its 3.0L V6 by quite a margin.
Raw power is refined via a sophisticated nine-speed automatic transmission. With more specialized ratios than the Audi's eight-speed version, expect faster take-offs and more composed high-speed cruising.
Technology
As you enter the new Mercedes-Benz S 550, you'll notice two 12.3-inch display screens. In contrast, the 8-inch display screen of the new Audi A8 feels like something that belongs in a much cheaper model.
The Mercedes-Benz S 550 complements that strong initial impression by delivering a string of available features entirely absent from the Audi A8, including:
24-Speaker Burmester Surround-Sound System
Rear Refrigerator Box
Splitview COMAND® screen with Customizable Sections for Driver and Front-Passenger
Interior Space
The 2017 Mercedes-Benz S 550 and the 2017 Audi A8 are flagship full-size luxury sedans, so drivers will expect plenty of interior space. However, the Audi A8 is going to feel a little cramped as you cruise from Cedar Park to Austin, let alone from Austin to San Antonio or Houston.
Cargo capacity is the real weak spot. The Audi offers just 14.2 cubic feet in the trunk — that's more on par with a compact economy model, and it certainly feels cramped next to the Mercedes-Benz S 550's 16.3 cubic foot trunk. Passenger space is also superior in the Mercedes-Benz, with up to 39.7 inches of front headroom vs. 37.2 inches in the Audi and up to 43.1 inches of rear legroom vs. 42.9 inches in the Audi.
The Audi A8 Pales Next to the Mercedes-Benz S 550
The Mercedes-Benz S 550 is simply unparalleled, and you can find yours from Mercedes-Benz of Georgetown. To find out more, just contact us today. Alternatively, feel free to apply for financing directly.