Mercedes-Benz GLE SUVs for Sale near Austin TX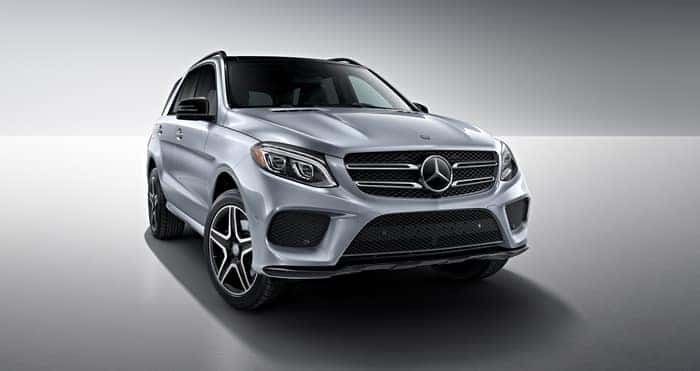 Where Can I Find Mercedes-Benz GLE SUVs For Sale Near Me?
Are you asking yourself, 'where can I find Mercedes-Benz GLE luxury SUVS for sale near me?' Mercedes-Benz of Georgetown is proud to offer an exceptional selection of new, used, and certified pre-owned Mercedes-Benz GLE SUVs for you to browse and test drive near Austin, TX. You can also visit these model pages for your convenience: Mercedes-Benz CLA | Mercedes-Benz C-Class
WHY CHOOSE THE MERCEDES-BENZ GLE?
If you're in the market for a midsize luxury SUV model that has a variant for literally every purpose imaginable, the Mercedes-Benz GLE has to be on the top of your short list of test drives. Fair warning though, you should probably prepare yourself for the engineering affluence you're about to experience.
GO FOR LAUNCH
For the luxury SUV owner who thinks they've seen everything, the Mercedes-Benz GLE is a dream-car come true. The road-chewing direct inject V6 will stylishly move you to anything and everything (including, quite possibly, tears of joy) while the advanced hybrid engine puts you behind the wheel of a true fuel-sipping eco-warrior.
BE THE STANDARD
With an exquisitely designed interior fully stocked with luxurious amenities, materials, and conveniences that only Mercedes-Benz can provide, the GLE won't just leave an impression, it will leave all other luxury SUVs in your rear-view.
SAVING YOUR WORLD
Automotive safety and security is the #1 priority at Mercedes-Benz. That's why all our GLE vehicles comes fully loaded with the most advanced safety measures and technology in existence. Simply put if the GLE doesn't have it, we haven't invented it…yet.
Test Drive a Mercedes-Benz GLE Today
Stop by Mercedes-Benz of Georgetown today and test drive a new, used, or Mercedes-Benz certified pre-owned luxury SUV near Austin TX. Our team of Mercedes-Benz specialists are standing by to help you find the perfect luxury vehicle for your lifestyle. Browse our inventory online, stop in, or call (855) 338-0614 to learn more. We look forward to serving you!
Find New & Used Mercedes-Benz GLE for Sale near Austin, TX 78626