Mercedes-Benz C-Class Cars for Sale near Austin TX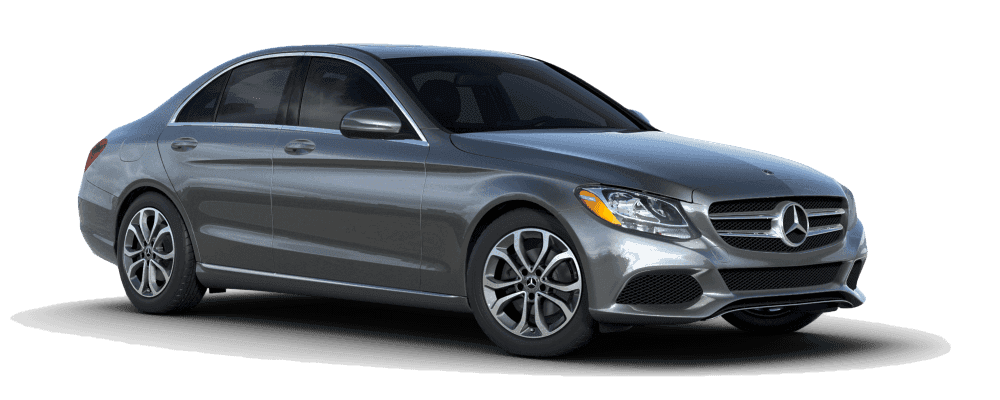 Where Can I Find Mercedes-Benz-C-Class Cars for Sale Near Me?
Are you asking yourself, 'where can I find Mercedes-Benz C-Class luxury cars for sale near me?' Mercedes-Benz of Georgetown is proud to offer an exceptional selection of new, used & Certified Pre-owned Mercedes-Benz C-Class luxury cars for you to browse and test drive near Austin, TX.
You can also visit these model pages for your convenience: Mercedes-Benz GLE | Mercedes-Benz CLA
WHY CHOOSE THE MERCEDES-BENZ C-CLASS?
Mercedes-Benz is synonymous with luxury driving and our C-Class of luxury sedans and coupes are the very definition of "luxurious". Generously sized interiors filled with lavish technological conveniences enveloped by sculpted exteriors designed for the most discriminating of tastes awaits you.
CLASSIC CLASS
Automotive luxury comes in many forms, but the Mercedes-Benz C-Class is literally in a class by itself. Put yourself behind the wheel of a C-Class and you'll be transported to far more than your destination. Luxurious conveniences surround you while advanced infotainment technology awaits your every command. If you've never driven a Mercedes-Benz, you're about to graduate to a new level of luxury driving.
TRAINED FOR POWER
The enjoyment doesn't stop with the C-Class' luxurious interior. Put yourself behind the wheel and experience precision engineering at its highest level. From the turbocharged 241 HP inline 4-cylinder engine to the 9-speed automatic transmission, the C-Class is your passport to expertly engineered performance.
STRESS-FREE DRIVING
It should go without saying that Mercedes-Benz's engineering acumen doesn't stop with automotive design. Our engineers have crafted the most cutting-edge automotive safety equipment in the industry and our C-Class sedans comes fully stocked. When it comes to driver and passenger safety, there is Mercedes-Benz and there is everyone else.
Test Drive a Mercedes-Benz C-Class Today
Stop by Mercedes-Benz of Georgetown today to test drive a new, used, or Mercedes certified pre-owned luxury class vehicle near Austin TX. Our knowledgeable team of Mercedes-Benz specialists are standing by to help you find the perfect car for your lifestyle. View our inventory online, stop in, or call (855) 338-0614 to learn more. We look forward to serving you!
Find New & Used Mercedes-Benz C-Class For Sale near Austin, TX 78626